Crimsign is a full-service provider of signage solutions
offering uncompromising standards to meet and satisfy our customers.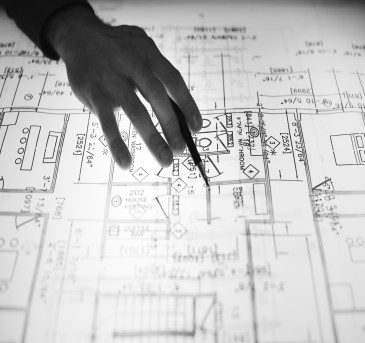 Crimsign boast of an independent team of creative talents with a proven track record in signage design & way finding consultancy. Having done works for world renowned Integrated Resorts, 6-Star hotels and award winning residential/commercial projects. Our design department ensures that all signage design programs are rolled out smoothly, are build-able and within budget.
We believe in instilling industry best practices and employ sophisticated cloud-based project management softwares which have proven to increase efficiency by about 50%. Furthermore, our managers are specialists in signage materials and best fabrication methods enabling us to provide a service that ensures design intent carried through to its realization.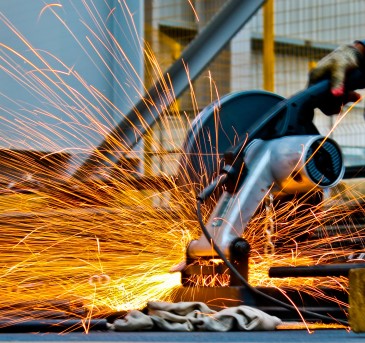 Crimsign has the ability to manufacture practically anything a designer can imagine. From a simple sign plate to an elaborate 23 meter tall marquee, Crimsign's team of sign fabricators can produce any type of architectural signage to achieve the most custom project's needs. Our Team constantly challenges itself to deliver these highly custom designed signs which both Clients and us are proud to display.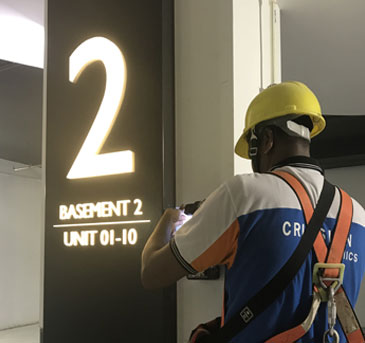 Our sign-installation team ensures that your signage is installed correctly and in compliance with all local requirements while following all BCA Safety Regulations for Construction. Known as a full service sign-installation company, we ensure that all installations are carried out by trained installers. Crimsign is a turnkey sign-installation company that saves time and protects client investments for years to come.
Marina Bay Sands, Singapore
Tanjong Pagar Centre, Singapore
Okada Resort & Casino, Manila
South Beach Tower, Singapore
Maple Business City, Singapore
Solaire Resort & Casino, Manila
CRIMSIGN GRAPHICS PTE LTD
Address:
90 Eunos Avenue 7
Crimsign Building #05-00
Singapore 409571
+65 6745 5012
+65 6743 4709
enquiry@crimsign.com
Want to join our Team?
Apply here with your CV